News
If you're passionate about surfing or other water sports, then you can stay on top of the sport you love with Wetsuit Wearhouse's surfing news feed. We bring you the latest surfing news and SCUBA news, as well as the latest wetsuit designs and more, right to your desktop, tablet, or smartphone. No matter where you are, if you have Internet, you can get the latest on what's happening in the world of wetsuits and water sports.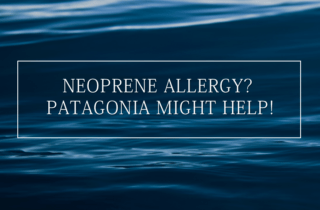 Have a Neoprene Allergy? Patagonia Yulex Wetsuits Could Be Your Solution! For those of you who have a neoprene allergy, Patagonia Yulex wetsuits might help solve that problem! Yulex is a hardy...
Years in the Making Wetsuit Wearhouse, the largest wetsuit specialty shop in the world, has completed the rooftop solar array at its...
Wetsuit Wearhouse is excited to announce our new partnership with Jobe Wetsuits! We asked Jobe's Marketing and Communications superstar, Lotte Erasmus, to introduce Jobe to our customers...
Huge Hyperflex Wetsuit Sale! Attention ladies, gentlemen, and kiddos! Wetsuit Wearhouse is having a HUGE wetsuit sale on Hyperflex AXS and Cyclone-2 wetsuits and this deal couldn't come at a...
Our largest selection of wetsuits in the world just got bigger with new wetsuits for the cold water season! We've recently put together a...
Fall 2016 Roxy Wetsuits Our final fall/winter 2016 new arrivals post is on - you guessed it - Roxy! Always a fun and fashion forward brand, Roxy brings us a spankin' new brand line called Pop...
Fall 2016 New Arrivals: Quiksilver Wetsuits The latest from Quiksilver includes lots of awesome wetsuits at great prices! Our fall/winter 2016 lineup offers boots, gloves, tops and of course,...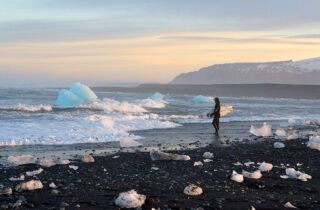 Fall 2016 XCEL Wetsuits New arrivals from XCEL Wetsuits bring in the third installment of our fall/winter 2016 arrivals posts.  XCEL always ups their wetsuit game with superior warmth, inner...
Billabong Wetsuits Welcome to the first post of the fall 2016 new arrivals blog series! As you already know by now (hence the title), we're featuring the latest arrivals from Billabong for...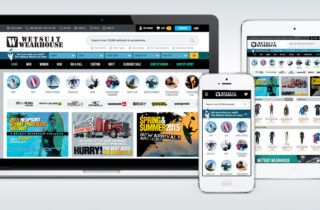 Wetsuit Wearhouse, the largest wetsuit specialty shop in the world, has been nominated for a Blades Ecommerce Award for Best Enterprise...
Learn About New and Upcoming Wetsuits with Our Surf Industry News
Wetsuits are always evolving. Brands are continually creating new and exciting designs using the very latest in wetsuit technology. And, there's no place better than Wetsuit Wearhouse to provide you with up-to-the-minute details about these wetsuits and SCUBA diving news. This is your one-stop shop for everything from learning about wetsuits to buying them.