Wake
As your complete resource for wetsuits and wake boarding gear, Wetsuit Wearhouse not only provides you with the best gear on the market, we also provide you with all of the latest news pertaining to wake boarding equipment. By compiling all of our wake boarding articles in one place, you won't have to waste time looking through our entire blog for the articles you're interested in most. As if that isn't great enough as it is, you'll also enjoy quick access to all of our latest coupons and money-saving offers on our wake boarding gear and equipment. Bookmark this page while you're here so you can stop back often. We're constantly adding new articles on wake boarding equipment to our library and you won't want to miss a single one.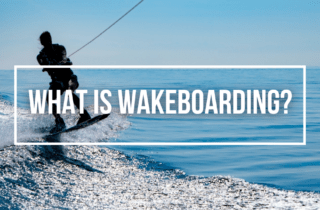 What is Wakeboarding? What is wakeboarding, you ask? In short, wakeboarding is a watersport that involves a wakeboard, a boat, and a need for speed (and fun). It's kind of like if...
2021's Best Wakeboarding Wetsuits Find the best wakeboarding wetsuit to ensure your safety, comfort, and a longer wakeboarding season. When it comes to wakeboarding, you're only as good as...