FAQs
Purchasing a wetsuit requires thought and considerations. Your wetsuit is your number one ally against injury when you're in the water. It keeps you warm and your skin protected. To accomplish this, the wetsuit you choose needs to be made or the right materials for the type of water you're going to be in and it must fit properly. At Wetsuit Wearhouse, we receive a lot of surfing questions, SCUBA diving questions, and questions about wetsuits. As a result, we have created this wetsuit FAQ, so you can find the answers to some of our most frequently asked questions. Remember, when you're informed, you enjoy greater comfort and safety in the water.
What Is the Purpose of a Wetsuit? Wetsuits are used for water sports and recreation which includes: surfing and wind surfing; river and sea...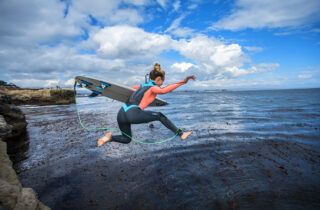 It's time for our next FAQ installment of top wetsuit questions. By the time you finish this article, you'll be loaded with wetsuit information!...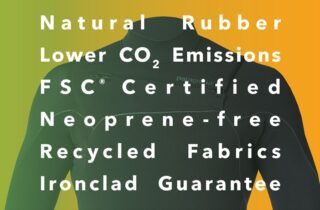 Neoprene Allergies Explained We rarely get questions about a neoprene allergy, but they are a fact of life for some customers. Keep in mind that we're not doctors, and always consult a...
Breaking it Down: How Much Does a Wetsuit Cost? If you've spent any significant amount of time in the water, you've probably worn a wetsuit on numerous occasions. Perhaps you've borrowed one...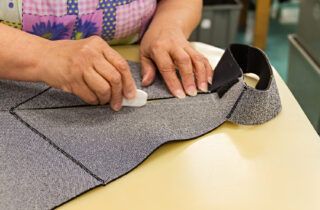 In this installment of our Wetsuit FAQ series, we talked to Henderson Wetsuits own Nick Lassor, the Director of Marketing and Product...
Hey there, thanks for joining us! We're stoked to sit down with Wetsuit Wearhouse CEO, Chris Moleskie, to tackle yet another round of your top...
Why Wear a Rashguard? You've learned how to buy a rashguard and now you might be wondering, why wear a rashguard? Well, there are actually a few reasons why you'd want to wear one. UV...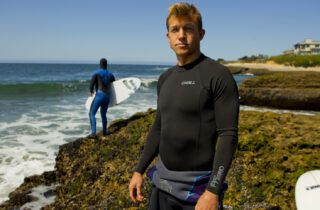 Base Layer 101 Now that cool and cold weather are in full effect, we wanted to point out how/why a base layer is an inexpensive way to boost...
For our third FAQ segment, we sat down with Wetsuit Wearhouse customer service rep and triathlete Lindsay Fiedler (aka Fiedsey) to answer...
Wetsuit Thickness Guide When it comes to staying warm and protected in the water, wetsuit thickness matters which is why we've created this helpful, easy-to-understand wetsuit thickness guide....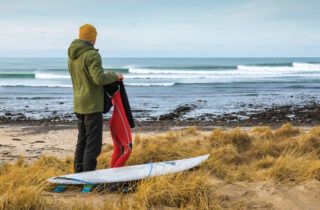 If you've ever searched the web for a wetsuit, you'll see a varying degree of wetsuit prices. You might see a 3/2mm full wetsuit that's $75 and another 3/2mm wetsuit that's $499. So...
For this installment, we sat down with Wetsuit Wearhouse GM, Dave Mentzer, to gain the answers to your most frequently asked questions on all things wetsuits! When should a wetsuit be...
Get Answers to Your Surfing Questions and More
Whether you're new to water sports or a seasoned pro, you want to have the latest information and technology at your fingertips. Wetsuit Wearhouse's wetsuit FAQ provides you with the ideal jumping off point to your favorite hobby. We make it easy and enjoyable to learn everything from wetsuit thicknesses to neoprene allergies. If you have wetsuit or surfing questions, check out our FAQ because odds are you aren't the only one. Wetsuit Wearhouse is here to help you stay safe in the water so you can enjoy the ultimate experience.