FAQs
Purchasing a wetsuit requires thought and considerations. Your wetsuit is your number one ally against injury when you're in the water. It keeps you warm and your skin protected. To accomplish this, the wetsuit you choose needs to be made or the right materials for the type of water you're going to be in and it must fit properly. At Wetsuit Wearhouse, we receive a lot of surfing questions, SCUBA diving questions, and questions about wetsuits. As a result, we have created this wetsuit FAQ, so you can find the answers to some of our most frequently asked questions. Remember, when you're informed, you enjoy greater comfort and safety in the water.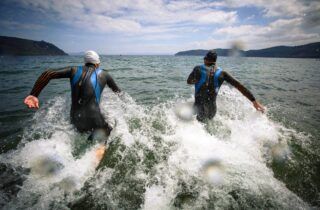 We sat down with triathlete, Adam Himmelwright, to answer some frequently asked triathlon wetsuit questions! With seven years of triathlon...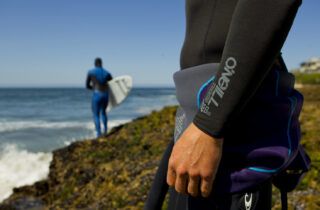 Whether you've been in a wetsuit once or a thousand times, no matter your sport or skill-level, you've probably thought of a number of...
Get Answers to Your Surfing Questions and More
Whether you're new to water sports or a seasoned pro, you want to have the latest information and technology at your fingertips. Wetsuit Wearhouse's wetsuit FAQ provides you with the ideal jumping off point to your favorite hobby. We make it easy and enjoyable to learn everything from wetsuit thicknesses to neoprene allergies. If you have wetsuit or surfing questions, check out our FAQ because odds are you aren't the only one. Wetsuit Wearhouse is here to help you stay safe in the water so you can enjoy the ultimate experience.