Reviews
When buying your first wetsuit or upgrading to a new one, you want to be sure you are making the right choice. There are many things to take into consideration – such as your budget, your preferred water sport, and the water temperatures, which can make the decision seem a little daunting. That's why at Wetsuit Wearhouse we provide unbiased wetsuit reviews so you can make an informed decision before purchasing. All of our products have been tested by our experts and each wetsuit review is compiled according to criteria including comfort, durability, and protection, among many others. We understand the importance of quality when it comes to underwater attire and if a product doesn't make the cut, you can be sure it won't be part of our collection. So when you're choosing your next wetsuit, trust the wetsuit reviews from Wetsuit Wearhouse to help you make the best decision.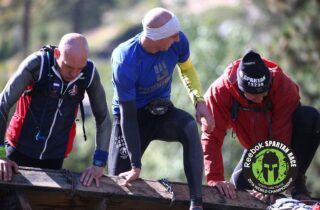 Determine Your World's Toughest Mudder Wetsuit Strategy: With the Obstacle Course Racing (OCR) season rapidly approaching, it's time to...
Tough conditions require even tougher gear, that's why I choose to wear a Stormr STRYKR Neoprene Jacket while on the hunt for big water ducks. Rough conditions are the hallmark of waterfowl...
Surfing, SCUBA, and Triathlon Wetsuit Reviews
Whether you enjoy swimming, surfing, diving, or triathlons, any water sport should be accompanied by the best quality wetsuit. At Wetsuit Wearhouse, honest and informative wetsuit reviews are standard practice, so you can make your purchase with confidence. In addition to review write-ups in our blog, every product on our website has unbiased customer reviews with a comprehensive Q&A. Our range of products have all been rigorously tested and we have an unbiased selection of triathlon wetsuit reviews, surfing wetsuit reviews and SCUBA diving wetsuit reviews to make choosing your underwater gear as simple as possible.