How to Easily Add a Layer of Sun Protection for Kids
Lauren Collison April 30th, 2018 Posted In: How-To
Using a Rash Guard to Add Sun Protection for Kids
There's nothing like taking your kids to the beach to enjoy the sun, surf and sand. However, just like you, children need protection from the sun's harmful rays. While sunscreen is still necessary, wearing a rash guard or SPF shirt adds an inexpensive extra layer of protection for kids.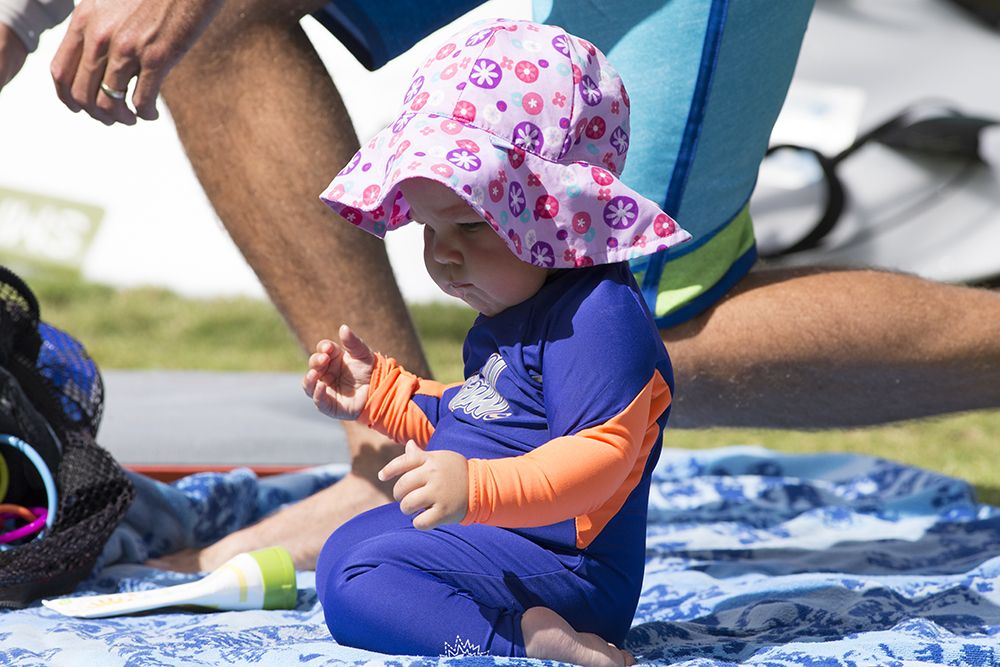 What is a Rash Guard and What Does it Do?
A rash guard is a type of surf shirt that provides an extra layer of sun protection. A few different and comfortable materials that make up the rash guards in kids rash guards are Lycra and spandex. Best of all, it's a sun shirt that has a UPF rating of 30 to 50+ so that it protects your child's skin. Though many people wear them at the beach, not everyone realizes what an important benefit they provide.
A Myriad of Styles
There are plenty of styles that fit every need. From sleeveless and short-sleeve to long sleeves and hooded, rash guards are both stylish and a way to add extra ultraviolet-ray protection. There are also many brands to choose from.
Affordable Prices
While you can't put a price on skin protection, rash guards are surprisingly affordable. Some styles are even as low as $10!
Sun Protection for Kids (and for Everyone) is Critical
According to SkinCancer.org: About 90 percent of non-melanoma skin cancers are from exposure to ultraviolet (UV) radiation from the sun. With rash guards, you are providing an extra layer of protection in a stylish and comfortable way that your kids will love. This type of UV shirt not only helps protect from the sun's harmful rays, but it also protects the skin from sand abrasions and other rough particles and can even help keep your child cooler. Whether your children are playing in the water or building a sandcastle, help protect them against sunburn with inexpensive rash guards combined with sunscreen.