A Tale of Surf Coaching
Robbie Nelson August 25th, 2016 Posted In: Articles Tags: Surfing
Why (and How) I Fell In Love With Surf Coaching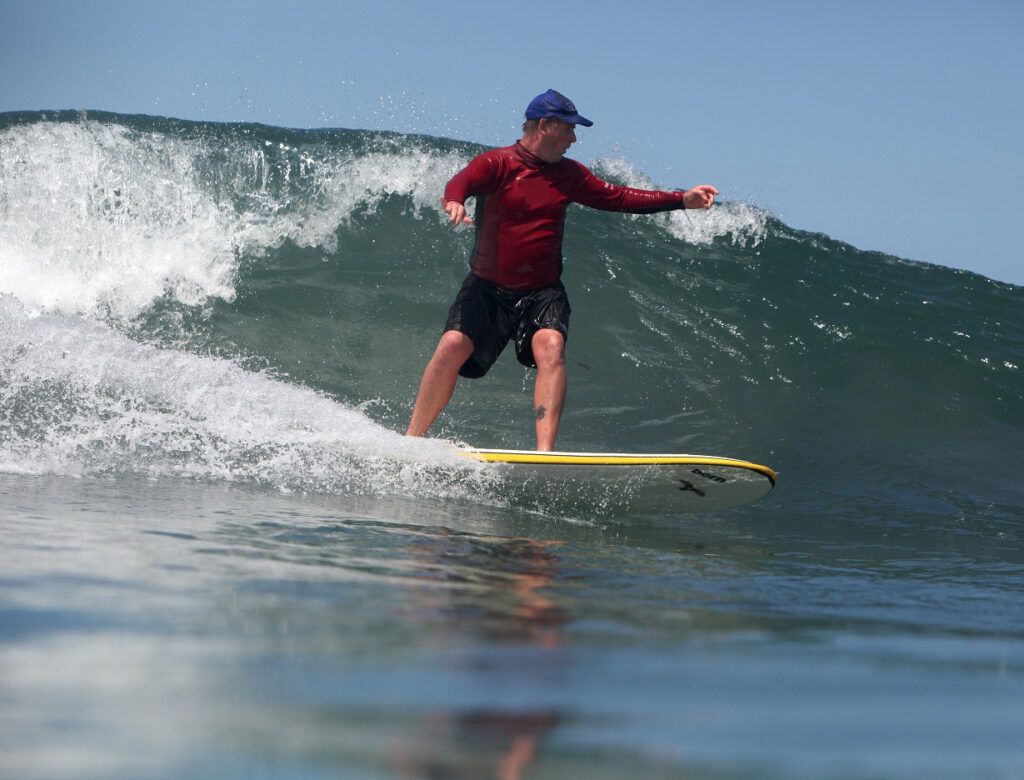 I discovered surfing in the fall of 1977 in New Jersey. My father was an avid striped bass fisherman and would take me along, teaching me about the ocean, tides, and wind. Once we got to the beach, he would catch fish and sometimes I would but, being a dopey 8 year old kid, I would wander off to go exploring.
Striper season coincides with hurricane season and I saw surfing for the first time. I'd seen waves before but had never actually seen anyone ride one and it completely blew me away. From that moment I decided that whatever those guys were doing, I wanted to be a part of it. That following summer I had the surf bug so bad and caught my first real wave on a canvas mat. I saved money from my crappy job as a paper boy and got my first real surfboard. I would hitchhike to the beach whenever the surf popped up, rain or shine or snow – it didn't matter.
Fast forward nearly 40 years and I have completely immersed myself in the surfing life and built my entire personal and professional life around it. Nothing else really made any sense so I stuck with it.
I spent my formative years hitchhiking around NJ and NY hunting for waves (and pissing off my parents). As soon as I got my driver's license and  passport I was able to venture to places that I never imagined I'd find myself in search of waves: Indonesia, South Africa, Spain, Portugal, France, Scotland, Ireland, Japan, Canada and Latin and South America. I eventually landed in Australia, where I received my level 2 coaching certification from Surfing Australia. I stayed in Oz for a few years, learning the science of surf forecasting and working in surf camps. Eventually I settled in California where I opened two surf schools. I gave competitive surfing a go but found surf coaching and instruction more satisfying because it allowed me the freedom to surf and travel.
What Led to ProSurf Coaches?
ProSurf Coaches was originally created in 1999 in San Diego for surf coaching for competitive surfers. I soon noticed a significant gap in skill sets between entry-level, middle-intermediate and advanced surfers. There was no available surf coaching resources for these surfers in the US. I tweaked the focus of ProSurf Coaches to bridge that gap. Simply stated, in the last 25 years surf camps have popped up all over the U.S. but so few of them teach anything beyond the fundamental skills.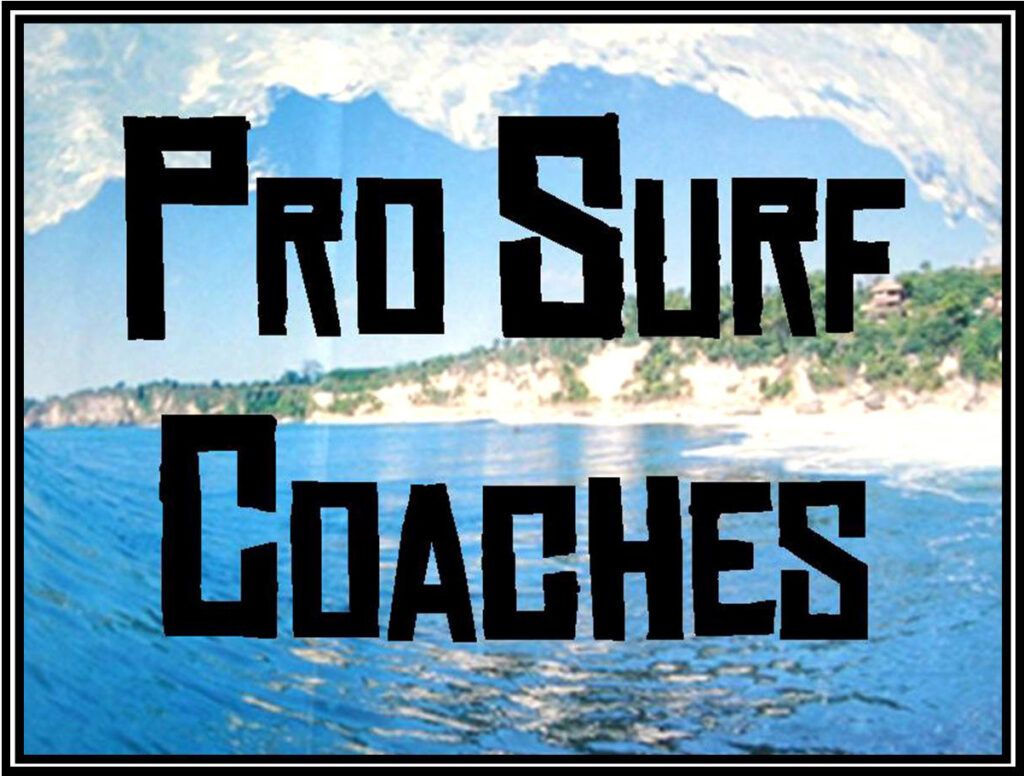 On the other hand there are several programs for advanced, competitive or professional surfers. Although they make up the majority of the active surfing population, intermediate surfers have largely been ignored.
These surfers have had limited access to foundation training and surf-specific fitness therefore their skills reach a plateau. Sadly they have been unable to fulfill their potential or fully enjoy their surfing. This is especially true as we transition from summer to fall and eventually to winter and these surfers face the challenges of bigger, more powerful surf. Many of these surfers become fair weather surfers and many, over time quit entirely. This is especially true in the Northeast and Mid-Atlantic Regions.
Our goal at ProSurf Coaches is to help these surfers advance their skills quickly. Based on goals they set for themselves we write custom surf and fitness programs to help them reach these goals, applying the same cutting edge technique and methodology used in coaching advanced surfers. When we opened our NY/NJ office in 2010, the demand for intermediate coaches blew me away and ProSurf Coaches soon became the next step in the evolution of progress for many surfers in this region.
And because we could all use a little surf inspiration, some of the best surfing advice I've been given over the years has come from friends, colleagues and from some of the greatest surfers on the planet:
"Look down the line, not straight ahead and don't look at your board because that's not what you're riding. The board doesn't matter, the wave is everything. Look that way and that's where you'll end up." – Rusty Miller (Legendary 60's surfer, surf instructor)
"Don't take it too seriously. Make sure you're having fun." – Linda Benson (Champion surfer and global surfing ambassador)
"Use your rails! You have to push off the bottom and off the top. Push and connect your turns and don't let up until you hit the sand." – Wayne "Rabbit" Bartholomew (IPS World Champ, 1978. ASP Masters World Champ, 1999 and 2003. Legendary storyteller.)