What Size Stand Up Paddle Board (SUP) Do I Need?
Patrick Kirk December 30th, 2022 Posted In: Articles Tags: SUP
What Size Stand Up Paddle Board Do I Need?
Finding the right size SUP is just as important as picking the right wetsuit for your body. Comfort and ease are everything on the water. And the right paddle board designed for your body's dimensions could enhance your riding style and carrying capability when out of the water. If you pick a board too small for your body and stance, you risk tipping or excessive drag when paddling. A board that is too long for you may be harder to steer and control.
Find out the answer to 'What size stand up paddle board do I need?' by reading on!
What Size Sup Do I Need for My Body Type?
Most stand-up paddle boards can support 150 to 200-pound persons without hassle. This goes for fiberglass SUP boards and most inflatable paddle boards. Keep in mind there are different styles of paddleboards and a variety of sizes. Paddle board dimensions are similar to your typical surfboard. You measure by Length X Width X Rails X Rocker.
If you're unfamiliar with rail size, it is the thickness of the board in inches, measured from each side of the board. The rail size for paddleboards is thicker than the typical surfboard and usually between 3 to 6 inches. This enables heavier riders to float with ease. So if you're tall or have more body mass, choose a paddle board with a solid rail thickness.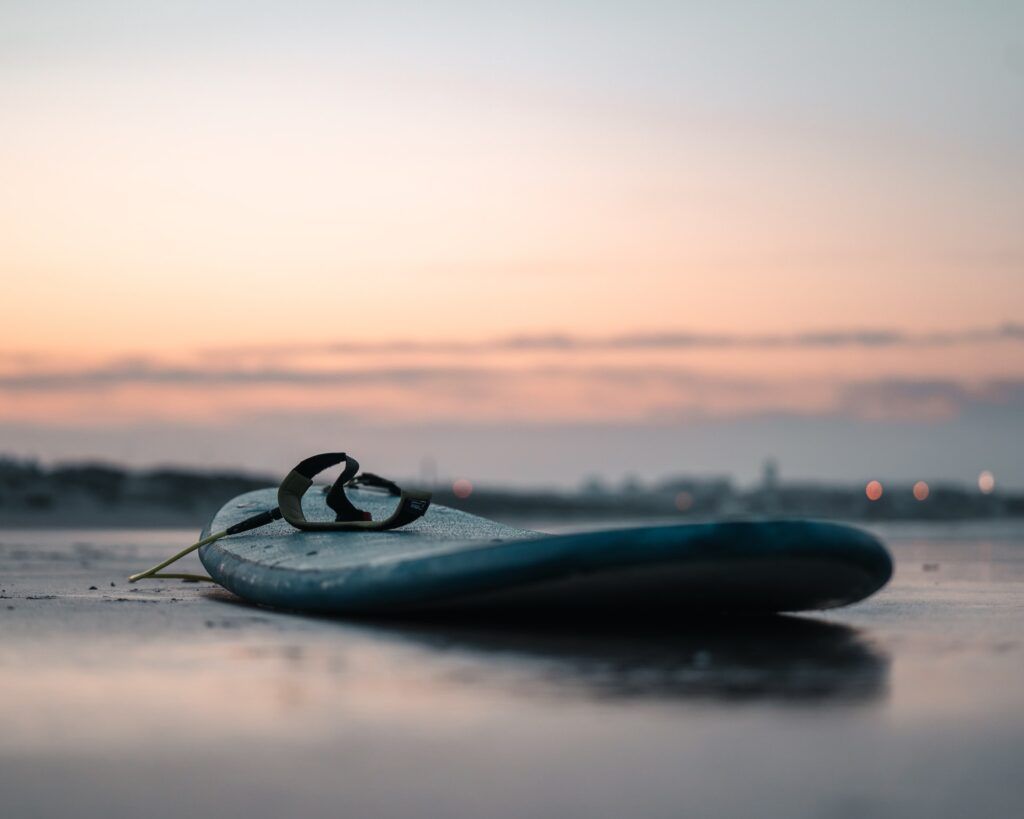 The rocker measurement is essentially the amount of curvature to the board between the midsection and the nose. However, rocker size isn't too important in paddle boards unless you plan to ride waves and need a board with more curvature to avoid nose-diving down the wave.
The length and width of your paddle board are what beginner and intermediate riders should pay attention to the most. If you're of smaller stature, stick with paddleboards between 9 and 10 feet. For larger riders, choose SUP boards over 11 feet with a wider base for stability. Board widths of 30 inches and more are ideal for heavier riders who need stability when floating.
What Size Paddle Board Do I Need?
Balancing your weight on a paddleboard is everything. From gliding across flat water or cutting through the chop to catch a wave centering your body weight on the board. Whether you are surfing or just along for a cruise touring your local channels or lakefront, you should try to match your body weight with the correct length and width of your paddle board.
Finding the right size paddle board can be tricky for some. But the first thing you should remember is to buy a board you are able to transport and lift onto your vehicle by yourself. Doing so makes life easier when it comes to dropping into the water and walking back to your car after a paddle.
Find the Right Fitted Paddle Board & Suit Up!
There are tons of SUP options to pick from, and if you're unsure of what board size feels right to you, rent a paddleboard first to see what rides best. Rigid, fiberglass SUP boards are best for heavy riders or those who are using the sport of SUP for a core workout. Foam top and inflatable paddle boards are more or so used by recreational cruisers or beginner paddlers.
If you're the type to exercise on the water during the colder months, get fitted for a wetsuit to keep warm. Learn more about how to maintain your body temperature and functionality on the water with the correctly fitted wetsuit.