What Are Scuba Suits Made Of?
Chris Moleskie November 9th, 2017 Posted In: Articles Tags: SCUBA
What Are SCUBA Suits Made Of?
Scuba wetsuits are primarily made from the same material as the typical wetsuit. They help to keep the body warm not by keeping water out, but by using thermal regulation and the body's own heat to warm up the water that gets inside. Drysuits are another possibility that will help keep water out as they're made from waterproof tri-laminated materials. These are not as often used as wetsuits, though.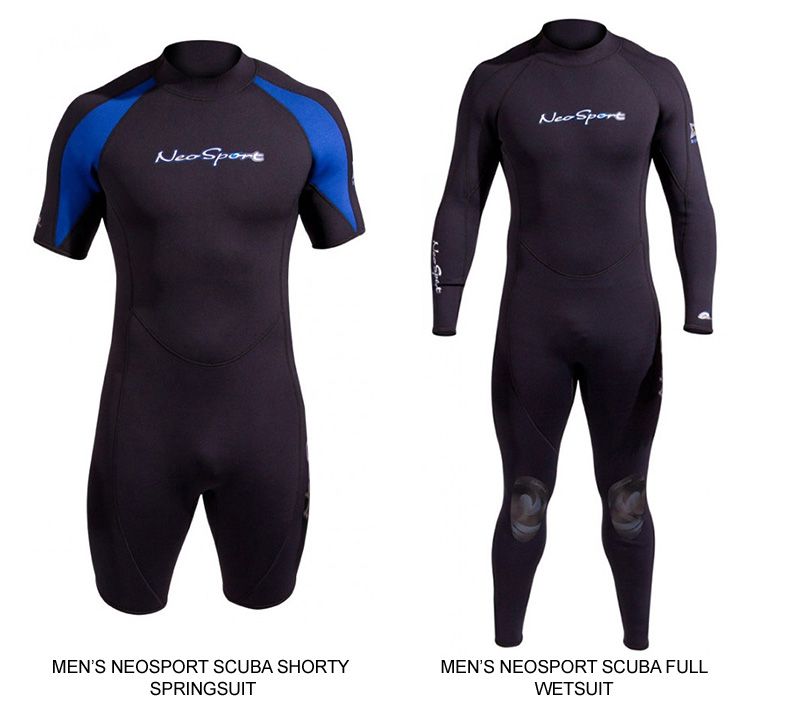 Now onto answering the question, 'what are scuba suits made of?':
Neoprene
The answer to the question of what are scuba diving suits made of is neoprene. This main component of a wetsuit worn by surfers, divers and other water sport enthusiasts is often flexibility and comfort. The synthetic rubber material stretches and conforms to the body so everyone gets an ideal fit as long as they choose the right size suit.
Varying Thickness Levels
Not all suits are made the same. While they all use neoprene, the amount of neoprene varies. Each suit has a different thickness level for different water temperatures. Most SCUBA diving brands start out at 2mm thick and go up to 8mm. The thicker the suit, the warmer you will be in the water.
Zippers
Most suits also have a zipper. After all, you have to have a way to get in and out of the material. Many have a zipper down the back, although some newer styles feature front zippers. With the stretchy material, it should be easy enough to get in and out of your wetsuit once you get it unzipped.
Stitching and Sealing
The stitching and sealing of the suit are also handy to know. You don't want a flatlock stitching pattern in cold water, as it allows more water to seep in. A double blind stitch (aka sealed or sealed & taped) gets used on thicker wetsuits to prevent excess water flooding in, but it's a tad pricier than suits with flatlock seams. Many standard options come with flatlock stitching, so be sure you at least up the thickness level if you'll be in the cold.
Now that the question of what are scuba suits made of has been addressed, it might be time to figure out what SCUBA diving suit is best for you. Feel free to browse our SCUBA diving wetsuit selection or talk to our customer service team either via live chat, email (service@wetsuitwearhouse.com) or phone (866-906-7848).