Posts by Rachael Rowe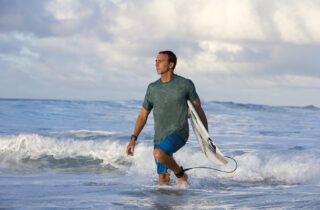 Why Wear a Rash Guard? Rash guards are commonly used in water sports and have a number of practical uses. Made from spandex and either polyester or nylon, they fit under a wetsuit or can be...
How to Wash a Rash Guard Rash guards are practical items that have several uses in water sports. Several brands are made with technical fibers so caring for them is essential to make them last...
How Should a Rash Guard Fit? Rash guards are practical and have lots of uses, from sun protection to preventing chafing from rough surfboards. However, to be effective, it's important to first...
One of the golden rules of SCUBA diving is to never dive alone. A dive buddy is vital for checking equipment and ensuring the safety of their diving partner. But how do you find a good dive...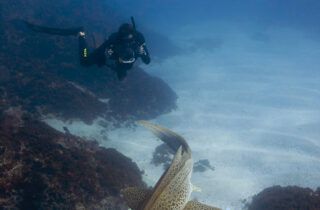 The Top Spots for SCUBA Diving in the UK The waters around Great Britain have some excellent and quite unique diving sites. Although you'll need a thicker wetsuit or drysuit for the colder...