What Is A Dive Knife & What Is It Used For?
Candace Reno August 29th, 2023 Posted In: Articles Tags: SCUBA
What Is A Dive Knife & What Is It Used For?
Dive knives are a fun tool to have. In the very first SCUBA diving class, you learn that you should carry a dive knife, or at least a cutting tool. But what is a dive knife used for? Many SCUBA students are excited to learn they have an excuse to go buy a knife or often another knife. However, a dive knife is not your everyday knife. One that is meant for diving is needed for a few reasons.
Why Do I Need a Dive Knife?
Why do you need a cutting tool such as a dive knife for SCUBA diving? The answer is NOT to kill or deter sharks! Believe it or not, sharks are not out to get people. I never once saw a shark underwater and thought "I better get my dive knife out". The reason you need a dive knife is actually to help you out of any unwanted entanglement while SCUBA diving.
Fishing Line
In the ocean, as well as lakes and quarries and other bodies of water, there are a variety of things that can accidentally get entangled with you while you are SCUBA diving. The most common thing to get tangled in is fishing line. It is not surprising that many of the amazing dive sites out there are also frequented by fishermen. This is a good sign because it means your dive site is loaded with fish. However, because of this, fishing line can easily be around the dive site.
Kelp
In areas that have kelp, such as Southern California, entanglement can be high. It is so beautiful to swim right through the middle of a kelp forest. You glide in and out of the kelp that is beaming from the bottom ocean floor, each turn revealing a new fish or environment steaming with life. It is inevitable that if you spend time in a kelp forest that you will become caught in a piece of kelp. Don't turn. Have your buddy help remove the kelp, and in some circumstances cut you free with their dive knife. Luckily, kelp grows back fast.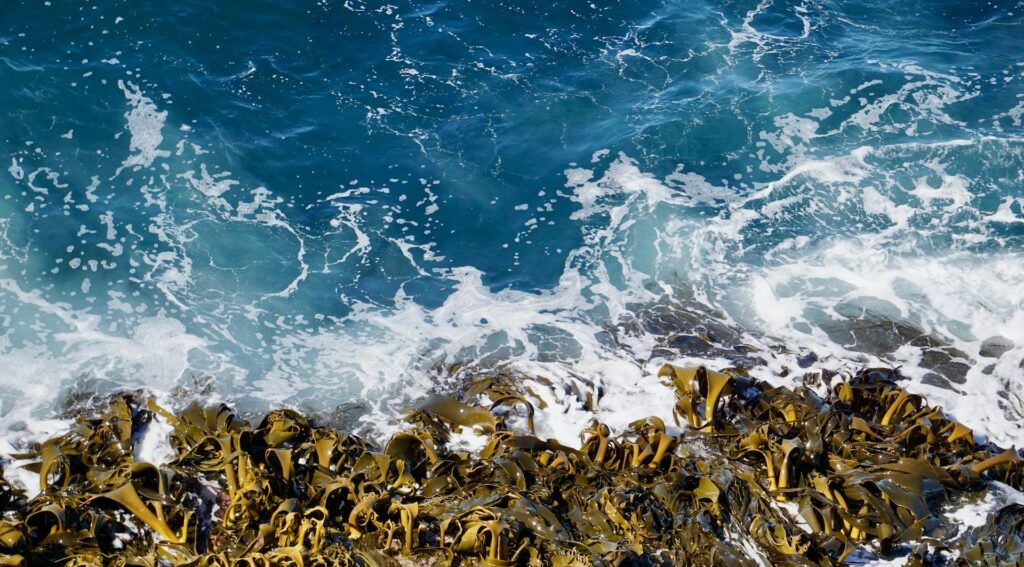 Dive Knife Size
Some people get all excited and buy that nice big knife to strap to the leg like often seen on SCUBA diving shows such as Sea Hunt. These huge knives are impractical. Large knives are easy to get caught on something like fishing line or kelp, especially if it is strapped to your leg! Smaller knives that fit in your pocket or securely to your buoyancy compensator device (BCD) are great options to help keep things streamlined.
Dive Knife Location
Something dive knives have that most other types of knives don't is the ability to mount it somewhere on your BCD. You need to place it somewhere where either hand can reach it. Some dive knives come with attachments to the actual BCD itself. Others have a connection to the low pressure inflator tube. Some people just prefer to stick it in a BCD pocket. All of these options are fine. Make sure the dive knife is secure so that you do not accidentally put your hand in your pocket and get cut.
Where To Buy A Dive Knife
The most obvious place to search for a dive knife is at a SCUBA retailer. These can be in-store or online retailers. As always, support your local dive shop before going to any online resources. You will look for a nice blade but also one with serrated edges and a hook. This easily cuts through fishing line and other potential ropes or entanglements underwater.
Other Cutting Tools
Besides a dive knife, anything that can cut underwater can be used as a cutting tool. These options include shears and z knives. Most of these other items are not meant for diving, but still work well. You will most likely just place them inside a BCD pocket. Shears are a good idea, especially if you are a rescue diver, because you never know when you might have to cut someone out of their wetsuit while in the water without a first aid kit nearby.
Finding the right cutting tool or knife to take with you while SCUBA diving is a fun and easy task where you really can't go wrong. As long as you have something that will cut through the most common underwater entanglements, fishing line and kelp, you will be just fine. Most divers will never even use their dive knife, but it's nice to know you have one when you need one!