Packing for Your Next Surf Trip
Christa Angelo January 4th, 2017 Posted In: How-To Tags: Surfing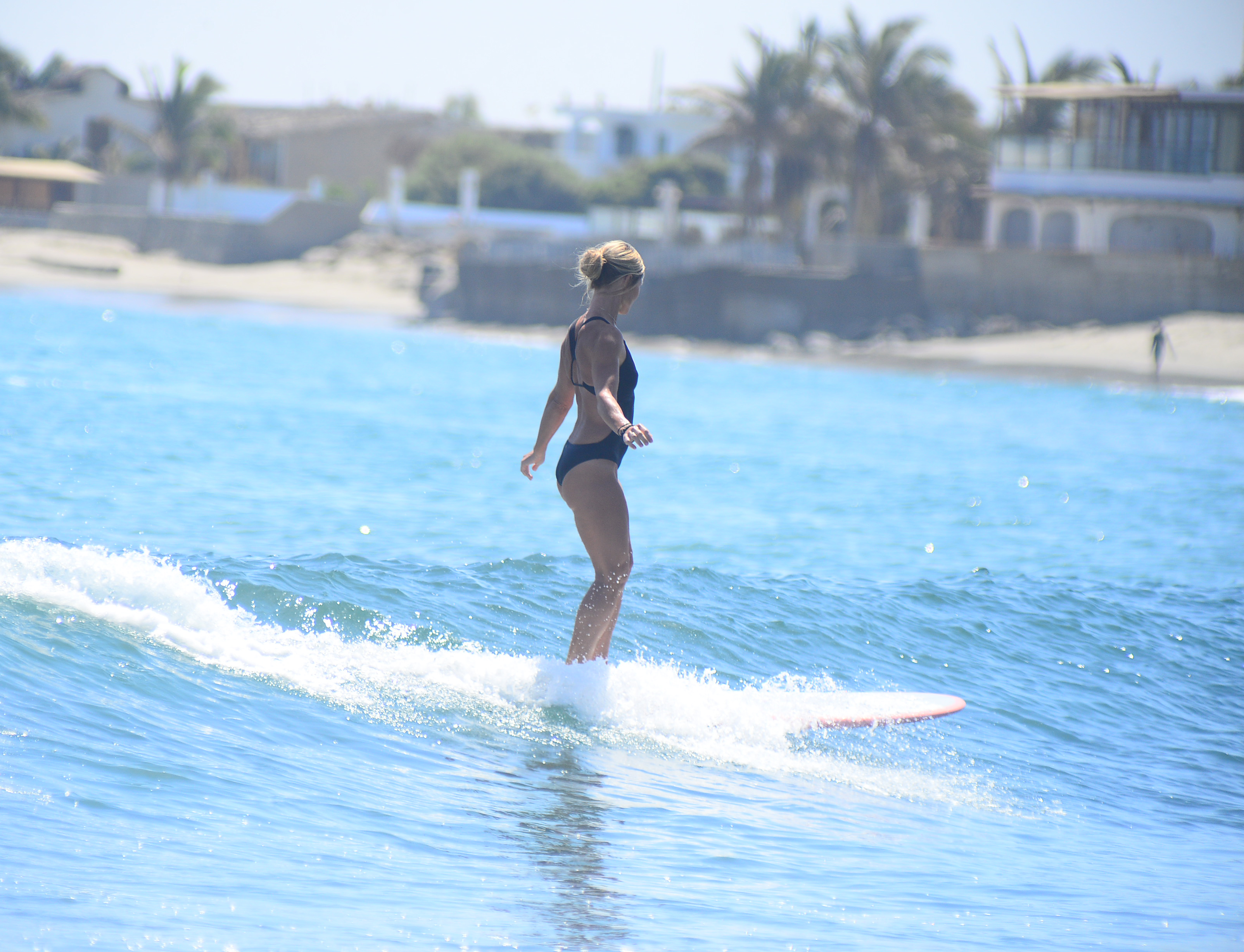 Little more excites me in the dead of winter than the thrill and anticipation of taking off on a warm weather surf trip escape! For the past couple of decades (minus the years I lived in South America) I've planned tropical getaways that include surfing, yoga, coconuts and plenty of shady naps under a hammock. This has become my North American winter weather survival code.
Choosing a surf trip destination totally depends on your budget and travel style. I would rather forego the fancy all-inclusive resorts for something more basic and rustic that's away from the crowds. Some of my favorite spots include Hawaii, Tahiti, Mexico and Panama. A small bungalow, room or even a camper would do. A quiet outdoor spot to lay down my Manduka travel yoga mat, a clothes line for hanging up my gear, and a clear view of the surf break would be ideal!  Nothing like waking up with the sun, shaking the sand out of your hair, making coffee over a campfire and strolling down for a morning surf….
Once a surf trip destination is chosen the planning, preparing and packing fun can begin! Be sure to research the water temperatures at your destination. You may be heading south to a warmer climate but depending on currents and wind you may be surprised that the water is still cold or you need more coverage, especially for those sunrise and sunset sessions.
If I think I need a full suit, a Rip Curl wetsuit would be my pick – make sure if water temperature is an issue you get a suit that is SEALED. If I were to need anything thicker, booties or a hood, then it's not the right destination for me! Preferably I would be heading someplace with warm enough waters to allow me to surf in a bikini or board shorts. From my yoga mat to my longboard, they've got me covered. Easy peasy and since I like to pack light, it's helpful to find items that are multi-functional.
Long sleeve spring suits are great for a variety of reasons. They offer a little bit of warmth on a chilly morning or evening sesh. But even if the water is warm, they are great for a little extra sun protection and to avoid losing your top or bottom if you wipe out. I get so much use out of this Billabong spring suit and would never leave home without it!
Beyond the surf gear, very little is needed to pack for my surf trip; some jeans shorts, tank tops, a soft pair of leggings, sunglasses, a hat and a pareo. Don't forget the organic sunscreen + bug repellent (I make my own). Grab your board and GO!