Wetsuits – A Must for OCR Events
Robert Killian June 9th, 2016 Posted In: Articles Tags: OCR
There I was at OCR WC (Obstacle Course Race World Championships) stuck at the notorious platinum Rig suffering from borderline hypothermia. Why you might ask? That's a great question. Despite surfing in college and doing countless triathlons, this was the first time I realized that a wetsuit is a MUST have item during a winter obstacle course race. Don't make the same mistake I did.
To solve this problem you will need to practice running in a wetsuit. If you've already been doing OCRs in the winter then you can relate to where I'm coming from. Because I learn from my mistakes, I knew a wetsuit would make or break my next obstacle course race, Worlds Toughest Mudder.
There are various types of suits that you can chose from depending how cold the water and air temperature will be. You can always experiment with wetsuit thickness, whether it's a springsuit vs a full wetsuit. And don't forget a hood since a lot of heat escapes from your head. More specifically, I've been wearing a beanie and I'm super pleased with it! I also recommend good pair of gloves to protect your hands. Once you've determined what wetsuit product you'll need, it's time to consider the thickness.
If a person is submerged in water temps below 70 degrees for long periods of time, then they definitely need to consider a wetsuit. The normal thickness suggested for this temperature is 2mm – 3/2 mm. The colder the water, the more the wetsuit thickness increases. For Worlds Toughest Mudder I would suggest having a couple of options. This past year I went with two suits, but they were the same thickness (both 3/2mm) which did almost nothing for me when I was unable to maintain my core temp. For that reason I had to shut down halfway through the night and wait for the sun to come up before I went out for my last few laps.
Another factor to consider that a lot of people don't think about is smoothskin. You have a normal 3mm wetsuit that is great in the water where the wind isn't a factor. But hop out and start running into frigid air and you'll quickly see what happens. The suit actually gets colder and your body loses heat, counteracting the purpose of a wetsuit. That's where smoothskin saves the day. Having that protective layer on the outside of your suit will prevent wind from cooling the warm water in your suit. To take it one step further, there are thermal insulated suits that really help keep you warm by providing an additional insulation layer next to your skin.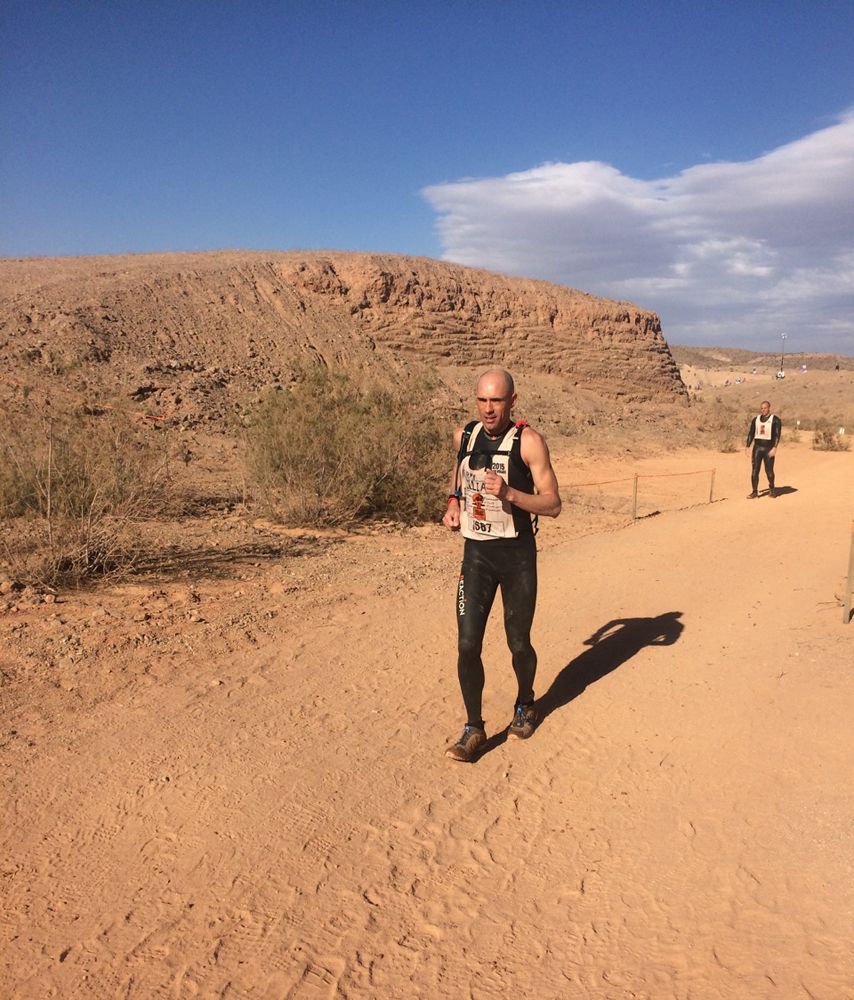 There are also other benefits such as buoyancy in the water. A wetsuit will help you float which makes swimming easier. It will also protect your skin from scrapes and scratches when rolling around in the mud and rocks.
One thing to consider and incorporate into obstacle course race training is the increased resistance from having a wetsuit on. It will be a little harder to bend your arms and shoulders due to the compression of the suit so make sure you're aware of that well before race day. However nothing will crush your grip strength like being cold!
When I was in college there were only a couple of places to get a good wetsuit, either at a surf or scuba shop. And there aren't many of those shops in Colorado. So like most people nowadays, I turn to the internet for shopping. One of the things I look for is a legitimate company to purchase from with good reviews and that's how I found Wetsuit Wearhouse! They have the best selection of wetsuits in stock and are ready to ship in no time which is always appreciated.
So don't be caught in the medical tent being pulled from your obstacle course race due to hypothermia. Definitely consider getting a wetsuit!
Robert is wearing a Men's blueseventy REACTION Long John wetsuit in the image to the right.