Maui Surf Spots – Where To Surf In Maui
Lauren Collison February 5th, 2018 Posted In: Articles Tags: Surfing
Where to Surf in Maui
Maui is a wonderful place to surf. Because it's one of the Hawai'ian Islands, it's warm year-round and it has a wide range of breaks for surfers of all skill levels. Here's a list of some of the best Maui surf spots!
Pe'ahi
Pe'ahi is better known to some surfers as "Jaws," and tops any list of where to surf in Maui. Pe'ahi's giant waves (up to 60 feet!) rank as some of the world's largest. These are big enough to cause serious injury, but even surfers who aren't up to the adrenalin-rush of riding these monsters may want to sit and watch nature's majesty.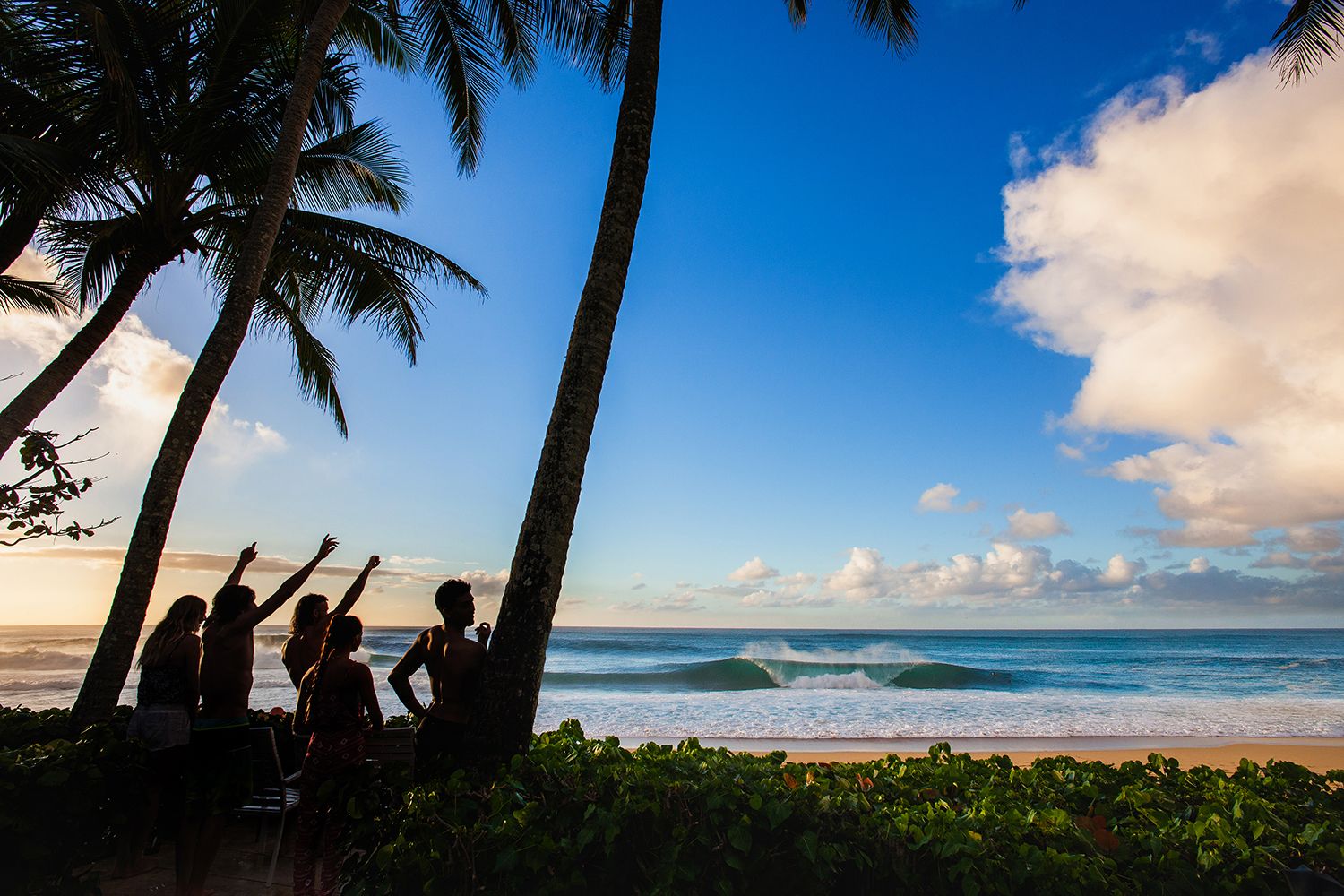 Despite Pe'ahi's wonders, it can be tricky to schedule a visit correctly. Some days Jaws is full of incredible waves, and other times of year it's just dead. In general, the waves are more impressive from December to March (as is the case with most Maui surf sites). Ocean temperatures in that season dip down to about 77 degrees Fahrenheit, but rise up to about 81 in summer.
Honolua Bay
Any Maui surf guide mentions Honolua Bay. It's hands down the island's most popular surfing spot, with large, fast, lippy right waves. Three major breaks mark this area: "Coconuts" is far outside the bay, and produces long barrel waves surfers can ride for the whole bay's length; "The Cave" is just what it sounds like, and produces many barrel waves; and "Keiki Bowls" is the final section. It's usually used for racing, but surfers who've ridden in from Coconuts or the Cave can catch a few turns here.
Access to this site is easy, although it can get a little crowded during peak season. Watch out for the reef, though — it's razor-sharp! In mid-February the ocean temperature here is its lowest, around 75 degrees, and in early-to-mid September the temperature peaks at 82.
The Cove
The Cove is widely held to be one of the best Maui surf spots for beginners. It gets consistent small left and right waves year-round, so there's plenty of room to practice. Surfers can rent longboards nearby, and there are plenty of surf instructors to help out.
Be warned, however, that The Cove can get a little crowded — and reef booties are a good idea to protect against the plentiful sea urchins in the water! Ocean temperatures here dip as low as 75 degrees in mid-February, and peak around 82 degrees in mid-September.