How to Shop for the Best Kids' Wetsuits
Elizabeth Werdnik April 27th, 2021 Posted In: Articles, How-To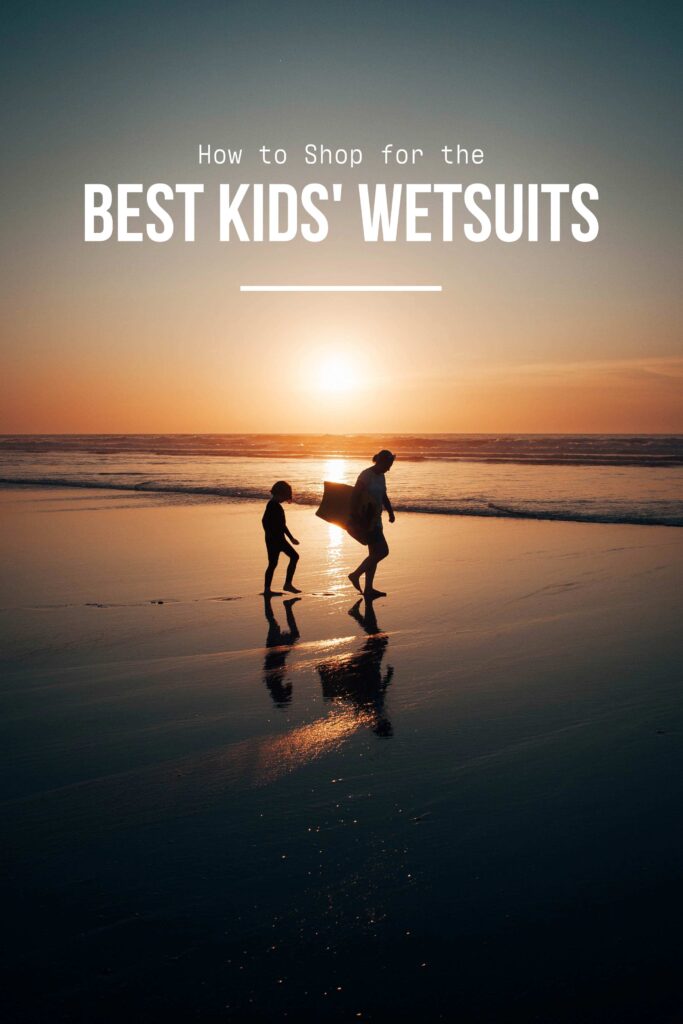 How to Shop for the Best Kids' Wetsuits
Having a wetsuit for your children improves their comfort and safety in and around the water. Heading on a family beach vacation, enrolling your child in a swimming or surf class, or just enjoying swimming in chillier regions? A children's wetsuit can allow them to enjoy their time in the water to the max!
What Is a Wetsuit?
Essentially, a wetsuit is a garment that's made for wearing in and around the water to stay warm and protected. Unlike bathing suits, which are thinner and generally more exposing, wetsuits are made out of neoprene as a thicker buffer layer. Wetsuits come in varying thicknesses and in many styles. Typically wetsuits cover the torso, legs, and arms to provide added insulation and protection from the elements.
Why Does Your Child Need One?
Wetsuits work great to insulate in colder waters, prevent scrapes and bumps, and protect skin from the sun's harmful UV rays. Wetsuits keep your child warm and prevent them from losing body heat in the water and windchill. They also can help protect them from stings like those from jellyfish!
Especially kids with sensitive skin will really benefit from wearing a wetsuit.
Kids' Wetsuits: 6 Things to Consider Before Buying
So you have decided to get your child a wetsuit! With all the options out there, you might be overwhelmed with options. Here are 6 things to know before you buy your first kids' wetsuit!
Type
There are three main types of wetsuits to know about for kids. Fullsuits, shorty springsuits, and wetsuit tops.
Fullsuits cover the entire body, extending to the ankles and wrists for maximum warmth. Springsuits usually hit mid-thigh in a shorts cut. With long or short sleeves, shorty springsuits are great for warmer temperatures.
Finally, wetsuit tops are a great option for added upper-body warmth and protection paired with a swimsuit or swim trunks. These tops come in a pullover, zip-up, or tee fit style.
Familiarizing yourself with the types of wetsuit options out there will help you shop for the best kids' wetsuits.
Thickness
The thickness of the suit contributes to the warmth and protection in the water. Wetsuits have different dimensions of thicknesses. It's important to consider your child's sensitivity, the activity they're participating in, and the temperature of the environment they will be spending time in.
For example, some thickness options you will often see are 3/2mm, which is ideal in moderate temperatures to ward off chill, or a 4/3mm thickness which will keep them warmer in colder waters!
Furthermore, thicknesses noted as 4/3mm or 3/2mm mean that the neoprene is different on the body than the arms and legs. For example, a 4/3mm would mean the suit is made from 4mm in the body to keep the torso extra warm, and 3mm on the arms and legs to maximize range of motion!
Depending on your child's activity, a lighter wetsuit can be enough to keep them warm if they will be moving around a lot say surfing or actively swimming, but a thicker wetsuit might be preferable if they are just wading in the water or diving at a depth for example.
A wetsuit top can be a great option for sun and element protection, and to keep chill at bay in warm climates!
Price
Obviously, price is going to be an important factor in choosing a wetsuit. You want to stay within your price range, especially if it's for a younger child that's growing quickly, but you also don't want to compromise fit or quality.
With older kids, you may want to invest in a higher-quality wetsuit. Teens don't grow as quickly as younger kids and might require a more performance-oriented wetsuit that will get a lot of wear. Wetsuit Wearhouse stocks great wetsuits for junior boys and girls if you're looking for a wetsuit that will maximize their performance in a variety of sports.
Expect to spend around $80 for a basic younger kids' wetsuit, and around $150 and up for higher-end juniors' wetsuits. With a variety of qualities and features for kids' wetsuits, there is usually a good option for every budget.
Sizing and Fit
Sizing for kids' wetsuits is a little more complicated than shopping for other kids' clothes.
When shopping for regular clothing for your child, you might buy a larger size so they can wear it for multiple seasons. In contrast, you want to make sure that a wetsuit fits your kid snug, like a comfortable second skin. A proper fit ensures that the wetsuit works effectively to seal in warmth and keep cold water out. Not sure what size to get? Be sure to always reference the size charts under each individual suit when browsing, since sizing is often brand and item-specific and can vary from wetsuit to wetsuit.
Activity
Wetsuits are super versatile and can help keep kids warm and protected during virtually any water activity! Before you set out to get a wetsuit, consider what types of activities your child will be doing and what environment they'll be in.
For visits to the beach or general water activities in warmer climates, a 2mm or 3/2mm can be enough to keep chills away, and protect the kiddos from the sun! Browse some of our favorite warmer water kids' wetsuits here. If you're looking for something to throw on to keep them warm just while they're in the water, a wetsuit top is also a good option. These can be more comfortable especially for younger, fussier kids, and are easier to get on and off as needed. See our awesome selection of kids' tops here.
Alternatively, where the temperatures are generally colder, you'll want a thicker suit. A 4/3mm wetsuit is a safe choice for kids who spend a lot of time in cooler waters. Check out our favorite kids' 4/3mm wetsuits here.
Additionally, you might want to consider shopping for wetsuit booties and shoes to protects kids' feet from sharp elements, slipping, or critters in the waters they're going to be spending time in. These provide comfortable protection and an added layer of warmth on the feet, where children often get cold first! Shop wetsuit booties and accessories here!
Kids' Wetsuits: Start Your Shopping!
Kids' wetsuits are a perfect addition to your child's wardrobe if they are spending time in the water and you want to make sure that they are staying warm and protected from the elements. With so many options on the market, and the best prices at Wetsuit Wearhouse, you're sure to find the perfect option for your child! Shop all kids' wetsuits here.
Want to learn more about kids' wetsuits before you start shopping? Take a peek at this Surfer's Footprint article.