Custom Wetsuit Review
Louis Marinaccio July 13th, 2016 Posted In: Articles Tags: SUP, Surfing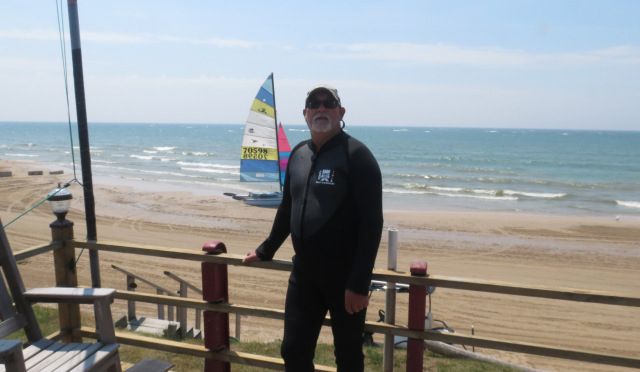 I have always been short for my weight and never really liked squeezing into a traditional back zip, off the rack wetsuit. I tried a chest zip suit and had a difficult time getting in and out of this type of wetsuit as well.
For many years I have missed early season and fall days of sailing and SUP surfing due to the lack of a good wetsuit, then it was suggested to try a custom wetsuit and I am happy I did!
The order form is super easy to fill out with all the needed measurements and details.
The next step is to simply order it online (you don't even have to call or email anything in) and let the minions and wizards in the custom suit assembly labyrinth work their magic. About 6 weeks later, a great fitting custom wetsuit arrived at my door. I ordered a front zip 4/3 suit with zippers at the wrists. Wetsuit Wearhouse even added the Reef Warrior logo! As with anything, a good made to order product can cost a bit more than off the rack, but the difference in cost is off set by the quality and attention to detail.
The suit is super soft and flexible for stand up paddling, sailing and windsurfing. It is plenty warm enough for the early and late season 50 degree water of Lake Erie. My last wetsuit was a 3/2 that was way thicker and heavy and not very supple. What a difference!
The only downside was learning the trick to putting on the front load suit. It was a little tricky on the 1st couple wearings but as it became more broken in it certainly became easier. I will definitely suggest this option to anyone I speak with who may be a hard to fit size.